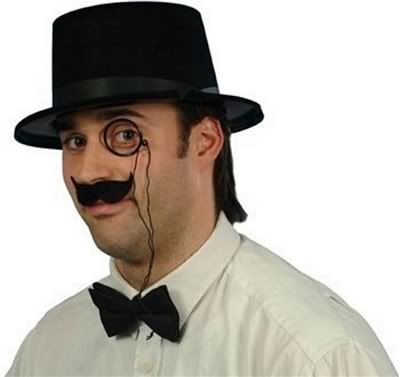 Patrick and I biked to work today. As we pulled up to the building, I had a revelation which I had to share with Patrick.
I said, 'Patrick, I've decided that I want you to call me Rebecca. Uhhh, Dr. Rebecca. Make that Dr. Rebecca, PhD'
So, suck it! You all have to call me that too.
(note: First goofy image was 'borrowed' from http://www.razzamatazz.co.uk/ while the second image was 'borrowed' from the wikipedia page for 'monocle')