Here are a few photos of the scenery that we see on our bike ride to downtown Oulu. It is a beautiful ride through neighborhoods, over a bridge, and through a park. I love it.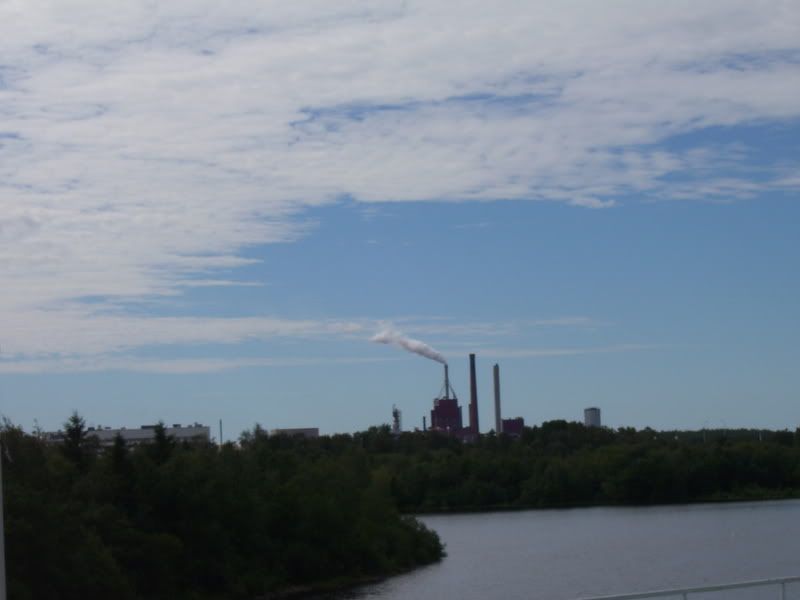 This is the local cloud factory. They also manufactures baby toes and kitten whiskers.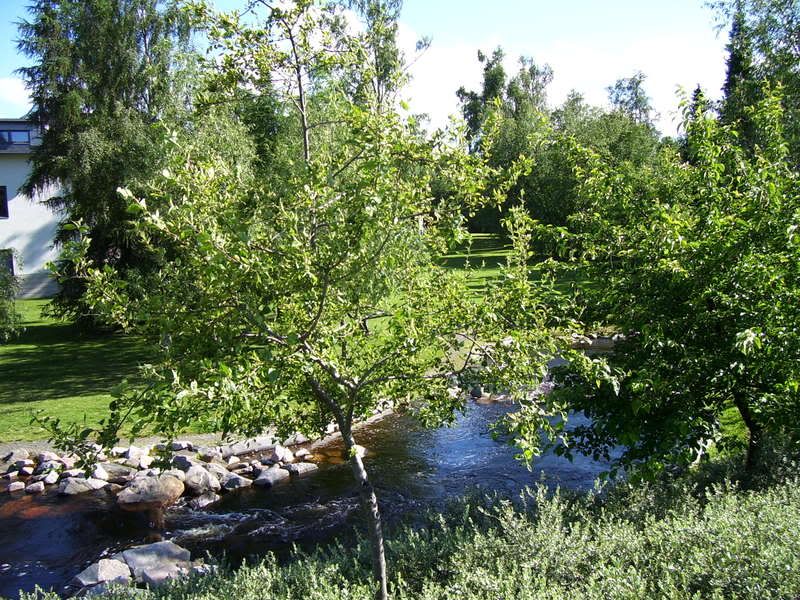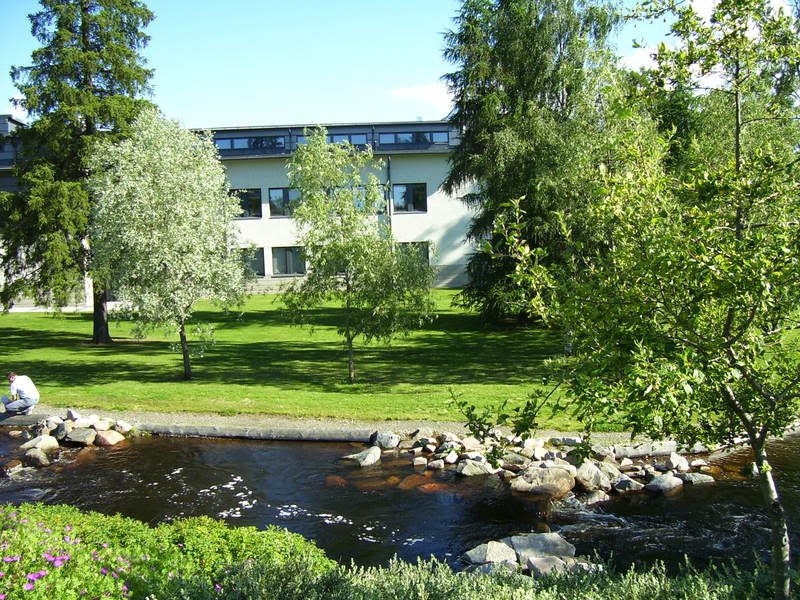 Patrick says these are steps for the fish to swim upstream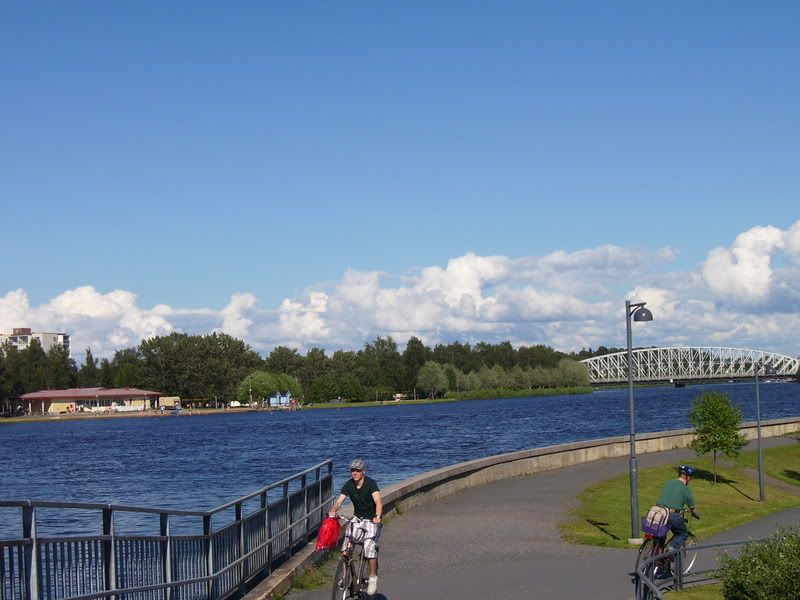 These are the statues outside of city hall.
Friday we biked to downtown Oulu for a music festival called Qstock.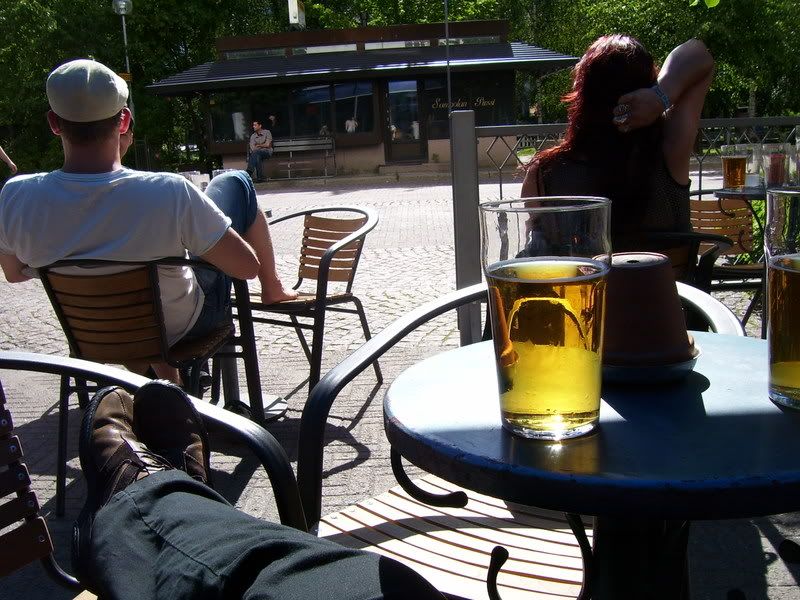 We stopped off at a local pub to enjoy a beer and the scenery. The downtown area was jumping. Lots of people were showing up to see the bands.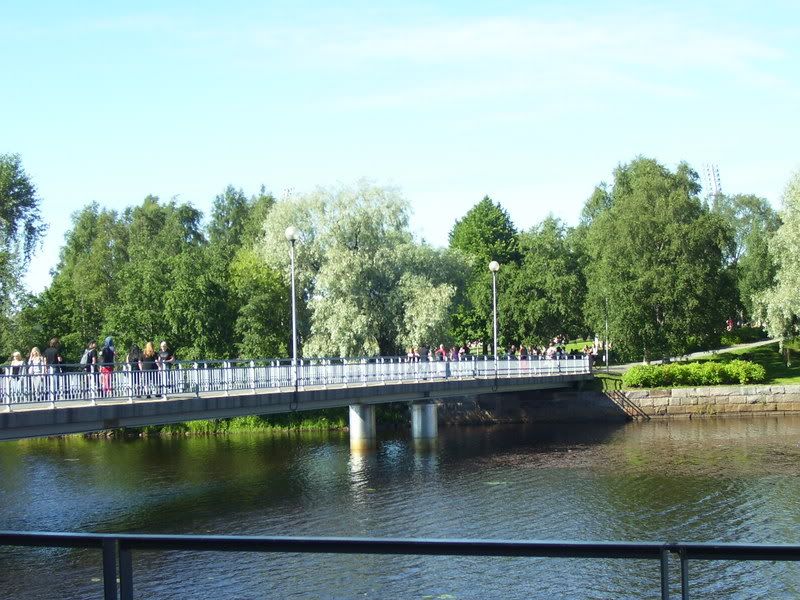 I have no clue what bands we saw, but we tried to stop by every stage.
We went to the Techno tent (my personal favorite).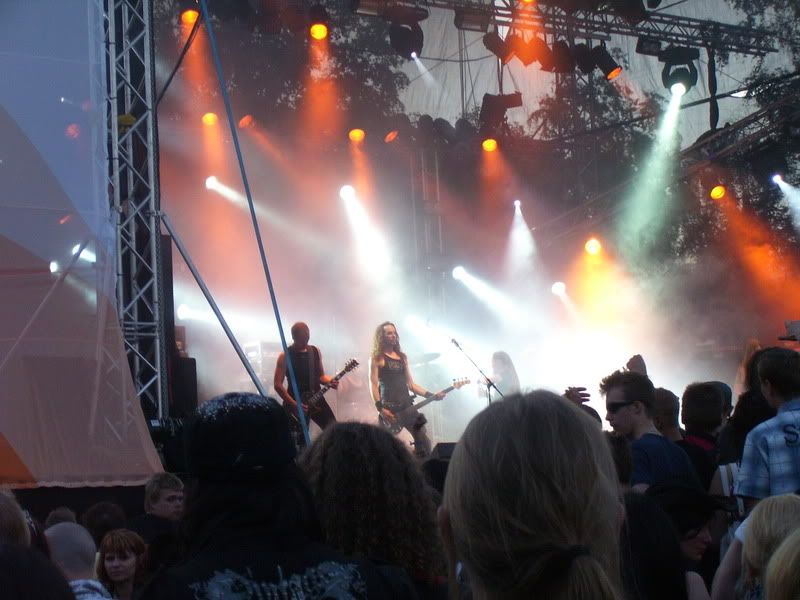 We also watched some heavy metal bands.
There were a lot of photo ops that I missed. While the sun was up I wasn't thinking about photos for some reason. Let's see. What did I see of interest? I saw 3 people passed out. One guy was on the beach. One guy was in a chair, and the third man was on some steps. Each time, security came up and woke them. I met an adorable girl with a Finnish-Irish accent who lost her friends.
A couple of things I noticed were 1) people politely stand and listen to the music. There weren't any mosh pits or rough housing even though the music was pretty hard core on some stages. 2) Everyone wore ear plugs, which I found smart. And 3) People near us would get real quiet and listen to us speaking in English. If they were brave enough (read: drunk enough) they'd say something and be friendly. It was a little unsettling though when you can tell the people around you are eavesdropping.
Another thing I failed to photo was the pee-dome (I wouldn't dare!). A plastic dome with 5 or six holes cut out about waist high. Guys would walk up to it and pee while trying not to stare at the person across from them. The port-o-potties for the ladies were light pink and light green. They were soooo clean....no pee on the seat covers. At the end of the night, most of the stalls still had toilet paper. I couldn't believe it. By that time, in the US, at least 1/3 of the stalls would've been pushed over or thrown into the water.
Overall, it was a fun day/night of beer, nice people, and rowdy music. I had a blast and met some really cool people. The bike home was interesting since I was tipsy and my bike is too big for me. But, we made it safe and sound!