Patrick and I spent two days in Kentucky. I've never spent significant time in Kentucky before, and I really liked it. GORGEOUS is the one word that comes to mind. We camped at and visited Cumberland Falls. Here are photos of our campground: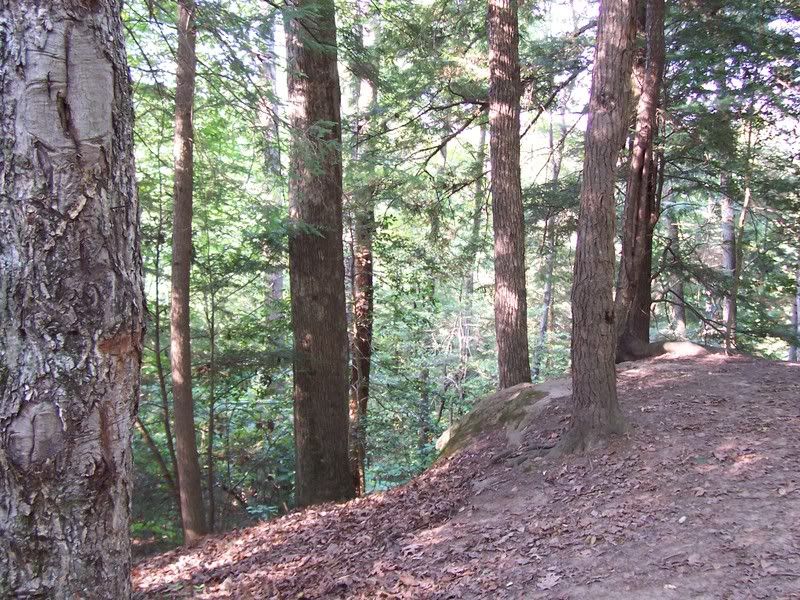 Isn't Kentucky purty?
Now here is the sad part. I was floored with a sinus infection or something similarly icky which meant I slept all day. I woke up long enough to walk to the falls.
See! That's me on walking to the falls! HI!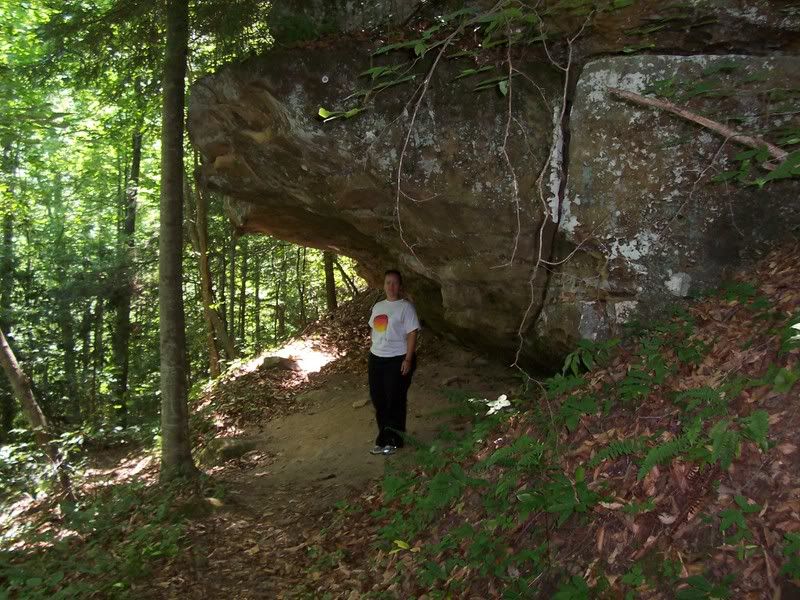 Here is Patrick putting a move on the rock wall.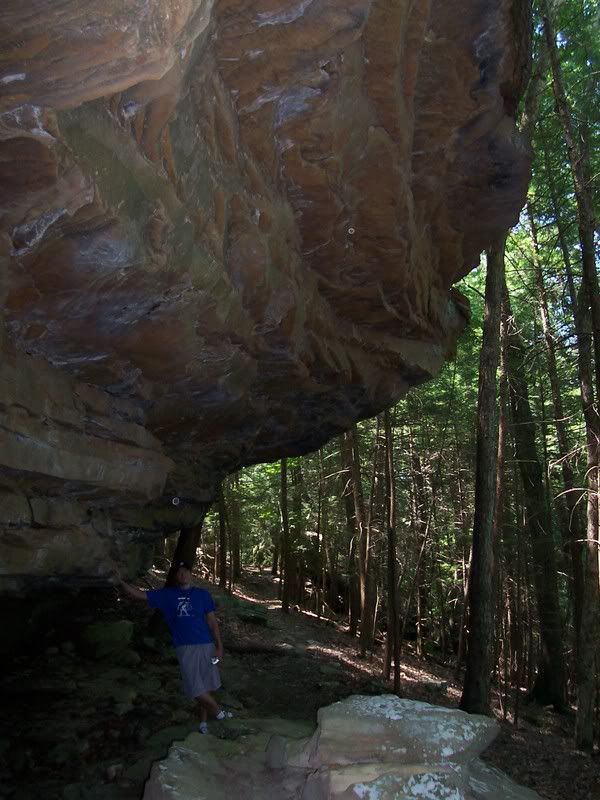 And here is the waterfall:
When I viewed the waterfall from above I could see and feel a mist created by the falling water. Within the mist, I also saw a rainbow. Apparently, Cumberland Falls is super psyched about the fact that you can see a similar Moonbow at night during the full moon on a clear night.
We happened to be at Cumberland Falls during a full moon. But, we were too preoccupied with blowing our noses and trying to get some quality sleep to witness the moonbow. But the word on the trail is that we didn't miss anything. Some random kid who didn't know us from Adam walked past us and said "The Moonbow is crap". haha.
But, here is a photo I borrowed from a website called My Life in Focus that proves the moonbow is real and certainly not crap!
I wish I had seen it. Another time perhaps. If you ever get to see it, let me know.
We've now moved on the state that is round on both ends and HI in the middle -- OHIO!! woot!! You know you love it.
What I love about OHIO is the private shower and toilet in this hotel room. I love not having to walk 1/8-mi to pee.