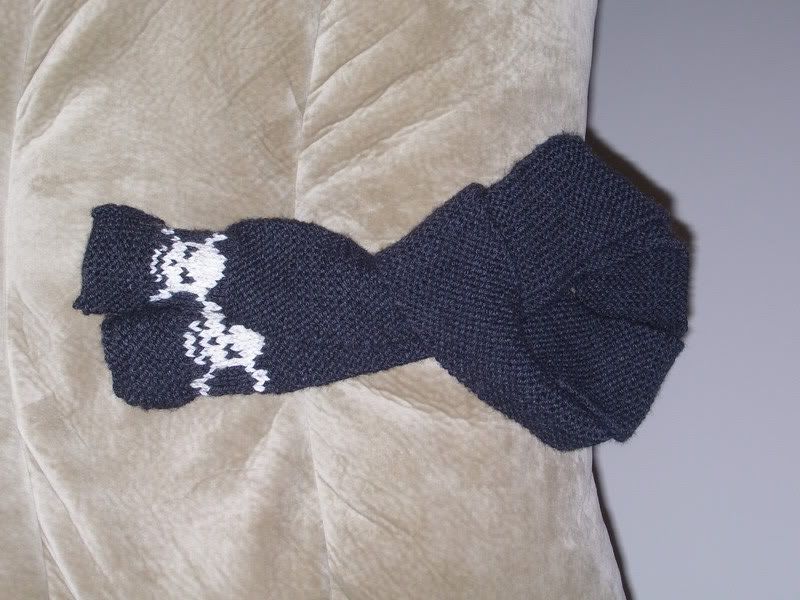 I finally finished Patrick's skull scarf. Patrick would hear my plans for new baby blankets, "touch and feel" books, and quilts. He would look at me and ask "You will start those after finishing my scarf right?"
I would look at him with disbelief in my eyes and think, "seriously? You are going to pressure me to finish your stupid scarf? It's only been a couple of years since I started. geeezlouise."
So, I'd pick it up with exaggerated, loud sighing, and I would start working. It has since been dubbed the hate scarf. I call it that with love b/c I really like the result. It is a cute little scarf, and Patrick seems to like it too.